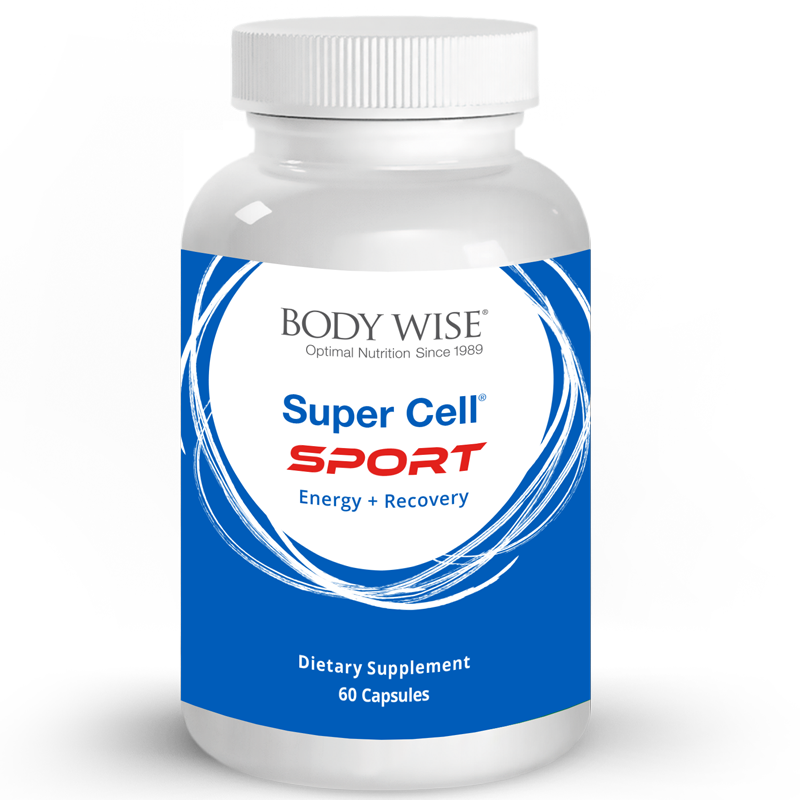 Super Cell Supplement Facts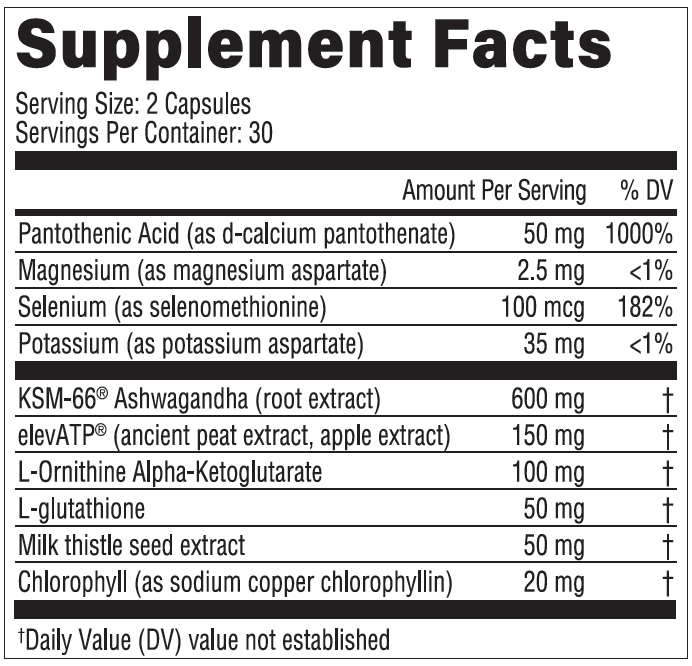 Power up your game with Super Cell Sport! Modern science and ancient wisdom combine in this optimal nutrition supplement designed to improve energy, strength and recovery. So you can perform at your best.* 
ElevATP® – Formulated for a breakthrough in energy and power! This proprietary nutrient (a fusion of ancient peat and apple polyphenols) has been shown clinically to help the body produce 333% more mitochondrial ATP — the source of cellular energy. Total strength gains were an impressive 125 pounds (combined gains in squat, dead lift and bench press after 12 weeks).* All this without central nervous system stimulants like caffeine and sugar that exhaust the adrenal glands, disrupt the body's natural cycles, and leave you more fatigued.  
KSM-66 Ashwagandha® – Enjoy an extra reserve of endurance so you can sustain performance at your peak level. This nutrient increased VO2 Max by 13.58%, an indicator of cardio-respiratory endurance, in 12-weeks in a scientific study. It also helps reduce exercise-induced inflammation to support recovery from intense workouts.* The KSM-66 form of this adaptogen is the highest concentration, highly bioavailable, full spectrum root extract. 
Chlorophyll – Like a breath of fresh air, chlorophyll helps deliver the oxygen needed for energy and stamina to cells throughout the body. As an antioxidant, it also helps neutralize oxidative stress and free radicals to support your recovery from exercise.*
*These statements have not been evaluated by the U.S. Food and Drug Administration. This product is not intended to treat, cure, prevent or mitigate disease.